Treatment for toenail and foot fungus with Lunula Cold Laser
At Weil Foot & Ankle Institute, we are dedicated to providing our patients with the industry's leading and highest quality treatment options. We understand that many of our patients come through our doors experiencing discomfort due to toenail fungus. It is our duty to offer convenient solutions that yield real results!
Lunula Laser is the most advanced model of non-invasive healthcare lasers. Equipped with all of the latest technology from Erchonia Corporation, Lunula targets foot fungus and Onychomycosis.
The Erchonia Lunula laser device is a Low-Level Laser Light that is specifically designed for treating onychomycosis – toenail fungus. Lunula Laser is non-thermal so called "Cold Laser" meaning that there is no heat used and therefore there are 0 risks involved with it's usage. The patient will feel no heat or any sensation from the laser.
Lunula laser is made in the USA and is the 1st and only non-thermal FDA Market Cleared laser device for the temporary increase of clear nail for patients with Onychomycosis.
The Erchonia Lunula laser uses low level laser light to target toenail fungus. Luluna targets toenail fungus with a unique dual-diode approach effectively targets the causative infections agent while fortifying the body's natural defense mechanisms. This multifaceted approach is the first of its kind, providing patients with a truly effective, yet safe, option to target onychomycosis.
What are the advantages of Lunula Low Level Laser for the treatment of onychomycosis?
no chance of developing microbial resistance to this form of treatment
does not interfere or interact with any systemic medicine
no chance for liver toxicity
treatment protocol is painless, ensuring good patient compliance
no pain during treatment
no downtime
unattended treatment
What Patients Should Expect During Laser Treatment
Patients that seek the Lunula Low Level Laser painless toenail and foot fungus treatment should expect the following steps:
Sit comfortably on the examination chair
Place the foot in the Lunula Laser
The laser targets the treatment area on the foot for 12 minutes
After the treatment there is no downtime nor additional medicine
Non-thermal laser therapy is a safe and effective tool for significantly increasing the extent of clear nail in onychomycosis infected toenails after six months following one weekly treatment for four weeks. Based on these results, this device became the first non-thermal laser to receive FDA 510(k) market clearance for increasing the extent of clear nail in patients with onychomycosis.
The particular type of laser that we use is created by Erchonia ®, a world leader in low-level laser technology.
Other noteworthy information about Erchonia ®:
Over 16 FDA clearances
Most researched and clinically proven results
No adverse side effects EVER reported
First company in history to receive clearance for non-invasive lasers
We want our patients to know that we work with only the leading creators in laser therapy so you can achieve pain-free freedom with the best tools in the industry.
Contact Weil Foot & Ankle Institute
Are you experiencing toenail fungus and prefer a pain free treatment option? Our Lunula Laser is the optimal choice for patients who want to experience relief without medication or complex procedures.
Please note that the Lunula Laser Treatment is currently available in 4 locations in Illinois: Glenview, Mount Prospect, Roselle and Libertyville.
If you're ready to schedule an appointment, we are happy to help! You can schedule your consultation with our board certified podiatrist Dr. Bongiovanni and Dr. Amarantos that will guide you and help you have beautiful, healthy feet again with Lunula.
Call our office now or simply click the 'Appointment' button.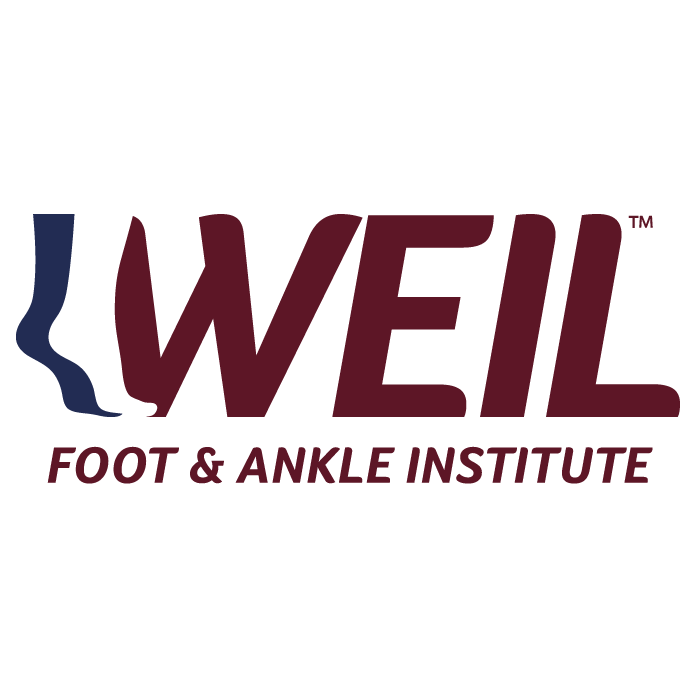 Meet Weil Foot & Ankle Institute
Weil Foot & Ankle Institute was founded in 1965, by Dr. Lowell Weil Sr, who was inspired by a need to progress the Foot & Ankle Care category into the future through innovation. As one of the first Doctors of Podiatric Medicine (DPM), Dr. Weil…
By: Weil Foot & Ankle Institute, Published: May 20th, 2022
Review By: Lowell Weil Jr., DPM – Jan 19th, 2023