At Weil Foot & Ankle Institute, we are dedicated to providing our patients with the industry's leading and highest quality therapy options. We understand that many of our patients come through our doors experiencing discomfort and pain from physical ailments. It is our duty to offer convenient solutions that yield real results.
FX635 Laser is a Low-Level Laser Therapy (LLLT), or sometimes referred to as a "Cold Laser" that is used to address a variety of conditions, including acute and chronic pain. Patients who undergo this treatment have the peace of mind in knowing that they can expect:
No Pain
No Drugs
No Side Effects
No Downtime
Finally, an option that helps you get back to performing your best in a matter of weeks without the use of medications or lengthy recoveries.
Low-level laser therapy alters cellular functions resulting in pain relief. LLLT has a photochemical effect that works to reduce oxidative stress and increases the production of ATP, which is used to fuel other cellular processes in the body. Doctors can then utilize this technology to address chronic pain that their patients regularly experience. By targeting key areas, this saves patients from undergoing more lengthy and invasive treatment options.
The particular type of laser that we use is created by Erchonia ®, a world leader in low-level laser technology.
Other noteworthy information about Erchonia ®:
Over 16 FDA clearances
Most researched and clinically proven results
No adverse side effects EVER reported
First company in history to receive clearance for non-invasive lasers
We want our patients to know that we work with only the leading creators in laser therapy so you can achieve pain-free freedom with the best tools in the industry.
Who Benefits from FX635 Laser Treatments?
Do you experience acute and chronic pain? If so, then you should ask your doctor about the benefits of low-level laser treatment. Specific problem areas include:
Chronic Neck Pain
Post-Operative Pain
Chronic Shoulder Pain
Chronic Low Back Pain
Heel Pain related to Plantar Fasciitis
Please note this treatment is NOT recommended for patients with the following pre-existing conditions:
Inflammatory: Seronegative spondyloarthritis (e.g., ankylosing spondylitis); Rheumatoid arthritis; infection-epidural abscess or osteomyelitis
Neoplastic: Bone tumors (primary or metastatic); and intradural spinal tumors
Metabolic: osteoporotic fractures; osteomalacia; ochronosis; and chondrocalcinosis
Psychosomatic: Tension myositis syndrome
Current, active chronic pain disease: chronic fatigue syndrome, fibromyalgia, endometriosis, inflammatory bowel disease, interstitial cystitis
Cancer or treatment for cancer in the past six months, including tumors of the spinal cord
Pregnancy
What Patients Should Expect During Laser Treatment
In our office, our laser treatments are focused primarily on the foot and ankle. If a patient comes to our office seeking foot and pain relief, then they should expect the following steps:
Lie comfortably on your back on the examination table
We may provide support to elevate your foot and create an appropriate angle for treatment
The laser is positioned properly near the problem area
The laser targets the treatment area on foot and ankles for about 10 minutes
You may continue your regular activities
The number of treatments needed will vary from patient-to-patient. Patients should discuss specifics regarding their treatment with their doctor to have a better understanding of their specific laser treatment needs to achieve optimal outcomes.
Contact Weil Foot & Ankle Institute
Are you experiencing acute, chronic pain and prefer a non-invasive treatment option? Our FX635 Laser is the optimal choice for patients who want to experience noticeable pain relief without medication or complex procedures. Please contact us at Weil Foot & Ankle Institute to schedule your initial consultation.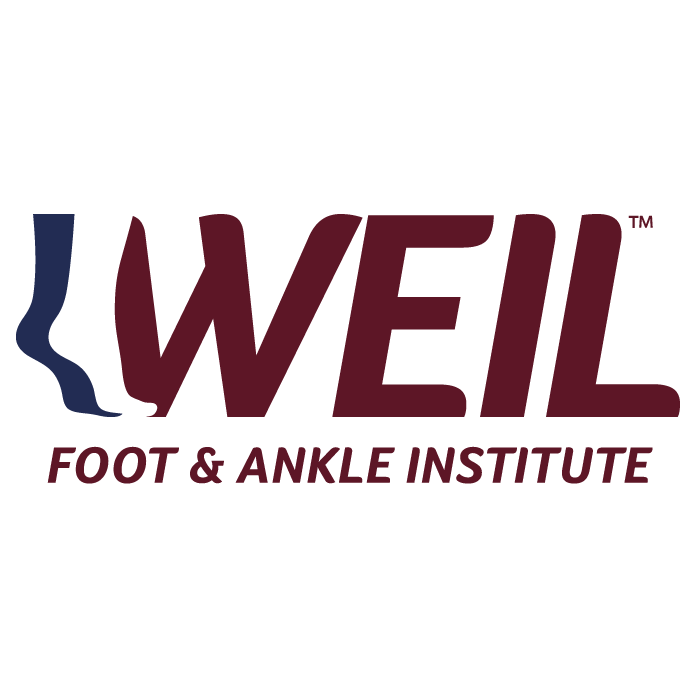 Meet Weil Foot & Ankle Institute
Weil Foot & Ankle Institute was founded in 1965, by Dr. Lowell Weil Sr, who was inspired by a need to progress the Foot & Ankle Care category into the future through innovation. As one of the first Doctors of Podiatric Medicine (DPM), Dr. Weil…
By: Weil Foot & Ankle Institute, Published: May 20th, 2022
Review By: Lowell Weil Jr., DPM – Jan 19th, 2023