Get the care you need for your foot or ankle arthritis.
Your feet contain almost a quarter of all the bones in your body. That is a lot of bones where arthritis can strike. Arthritis can not only limit your activity and change your life but is also painful. Our Podiatrists can help you alleviate or even eliminate the arthritic discomfort in your ankle or foot to help you resume activity and get back to the life you want to lead.
Arthritis is identified by the swelling, stiffening, or limited range of motion at your joints. Arthritis is usually painful, and when it occurs in your feet or ankles, it can make walking or performing basic daily tasks difficult.
How Do You Treat Arthritis in the Foot or Ankle?
The kind of treatments that our Podiatrists will recommend depends largely on the location and type of arthritis you have. Potential initial treatments may include one or some of the following:
Anti-inflammatory medication
Ice
Shoe recommendations
Stretching exercises
Activity modification
For those with advanced arthritis, our doctors at Weil Foot & Ankle Care may suggest additional treatments, including:
Custom orthotics and custom braces to relieve pressure on the painful joints
Corticosteroid injections, which reduce inflammation
Wearing splints at night to stretch your foot or ankle while you sleep
Physical therapy to offer pain relief and promote healing
The use of OrthoBiologics for joint regeneration
Surgery is a last resort for advanced arthritis and usually involves fusion of the joint. The best way to learn how to reduce or eliminate your arthritis pain is to see one of our experienced Podiatrists for a consultation. Our specialists will recommend an individualized treatment plan based on your activity goals and get you back on your feet as soon as possible.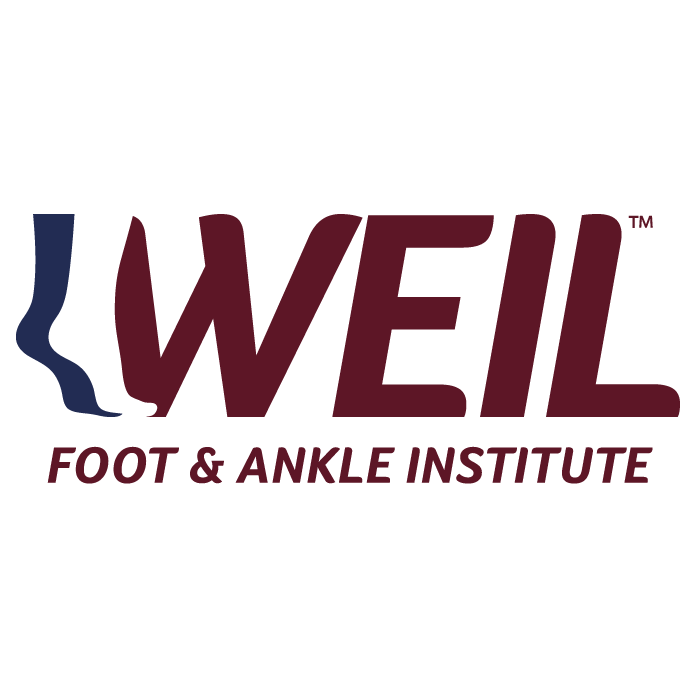 Meet Weil Foot & Ankle Institute
Weil Foot & Ankle Institute was founded in 1965, by Dr. Lowell Weil Sr, who was inspired by a need to progress the Foot & Ankle Care category into the future through innovation. As one of the first Doctors of Podiatric Medicine (DPM), Dr. Weil…
By: Weil Foot & Ankle Institute, Published: May 20th, 2022
Review By: Lowell Weil Jr., DPM – Jan 19th, 2023